Ana Catarina Pereira
Ana Catarina Pereira is a Professor at University of Beira Interior, with a PhD in Communication Sciences, specialized in Cinema and Multimedia, by the same College, where she is now the Head of the 1st Cycle on Sciences of Culture. Researcher from LabCom.IFP, she has worked several years as a reporter, covering mainly culture and society, collaborating with Notícias Sábado and Notícias Magazine (Diário de Notícias), Jornal I, Focus magazine, among others. She co-founded and directed the online outlet Magnética Magazine. Co-organizer of the book "Geração Invisível: Os novos cineastas portugueses" (2013), author of "Estudo do tecido operário têxtil da Cova da Beira" (2007) e do livro "A mulher-cineasta: Da arte pela arte a uma estética da diferenciação". She is also author of several scientific papers published in national and international journals; and has given conferences, and been responsible for workshops and masterclasses in Brazil, Spain, England and Sweden, among other countries. Her research interests focus in filmic feminist studies, cinema philosophy, Portuguese cinema, and cultural and programming management.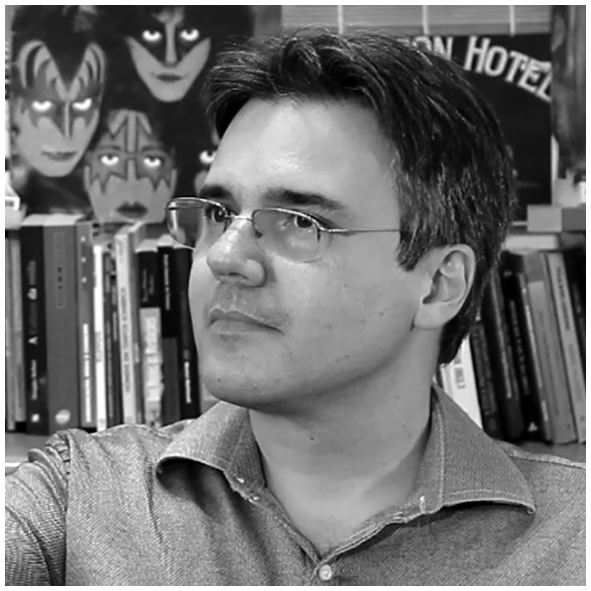 André Fonseca
André Azevedo da Fonseca is a professor at the State University of Londrina, Brazil. He has created and directs for four years a channel of scientific dissemination in YouTube in the field of Social Sciences and Humanities, that counts with almost 42 thousand subscribers and more than 2 million views: https://www.youtube.com/user/azevedodafonseca
Currently th chanel integrates a network of scientific divulgation called Science Vlogs, whose channels add 4 million of enrolled subscribers and 300 million views.Recently his work was honored by Unesco in the program "Inovar para Educar", and was awarded in Science Slam Brazil, an initiative of Euraxess in the area of multimedia scientific communication.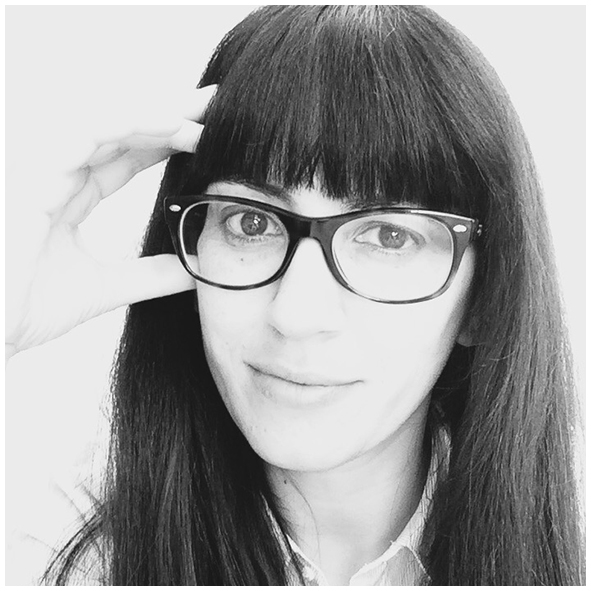 Catarina Moura
Catarina Moura is a professor at University of Beira Interior and vice-president of its Faculty of Arts and Humanities, having directed the Master on Multimedia Design from 2012 to 2017. With a PhD in Communication Sciences with thesis in Semiotics and Design, she is an integrated researcher from LabCom.IFP, having participated in several of its financed projects. Co-organizes DESIGNA - International Conference on Design Research (www.designa.ubi.pt) since 2011, ILUSTRADA - Meeting on Illustration (www.ilustrada.ubi.pt) since 2016, and Communicating Science (www.comunicarciencia.ubi.pt/2018) since 2013. Creator and coordinator of BOND - Digital Library on Design (www.bond.ubi.pt). Co-editor of eikon - Journal on Semiotics and Visual Culture (www.eikon.ubi.pt). Reviewer and member of the Scientific Committee of several journals and events. Publications and research interests focus on Design Theory and Critics, Bio Design, Visual Semiotics, Fashion Theory, and Contemporary Art.
Carla Cerqueira
Carla Cerqueira has a doctorate in Communication Sciences - specialization in Communication Psychology from the University of Minho. She is currently a postdoctoral fellow in Communication Sciences at the Foundation for Science and Technology and a researcher at the Center for Communication and Society Studies (CECS), where she has been involved in projects and initiatives in the area of gender, diversity, media and communication. It is also in these areas that she has published in national and international books and journals, guided theses, organized diverse scientific events and participated as a researcher, trainer and consultant in action-research projects. She is also an Assistant Professor at Lusófona University of Porto.
David Marçal
David Marçal (n. 1976) holds a PhD in Biochemistry at Universidade Nova de Lisboa (2008), is a scientific editor at Ciência Viva - National Agency for Scientific and Technological Culture and coordinator of the GPS.PT (Global Portuguese Scientists) network. In Gradiva he published, in co-authoring with Carlos Fiolhais, the books "Darwin shooting and other histories science", "Popcorn with cell phones and other stories of false science" and "Science and its enemies". He also authored and coordinanted the book "All of Science (minus the boring parts)", by Gradiva. He has written the essay "Pseudoscience", published by the Francisco Manuel dos Santos Foundation. David Marçal was distinguished with the prizes Young Chemicals (from the Portuguese Chemistry Society, Green Ideas (from the Luso Foundation and the Expresso Journal), and COMCEPT (from the Portuguese Ceptic Community).
Dick Pels
Dick Pels is a Dutch sociologist and political writer. Previously, he taught as Professor of Sociology & Communications at Brunel University, chaired the left-liberal thinktank Waterland and directed the research foundation of the Dutch Green Party. Among his English books are Property and Power (Routledge 1998), The Intellectual as Stranger (Routledge 2000), Unhastening Science (Liverpool University Press 2003) and more recently, A Heart for Europe. The Case for Europatriotism (2016, free download from www.dickpels.nl ). He also writes and performs as a singer-songwriter and issued the album Crosspath (2015) ( www.dickpelsmusic.nl ).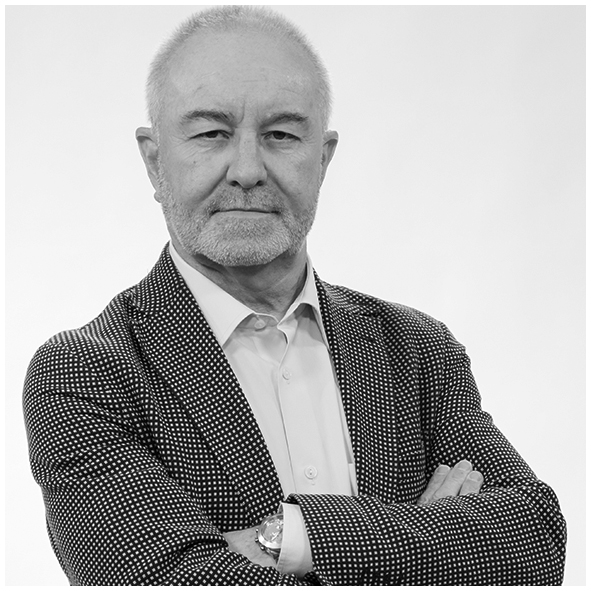 Fernando Cascais
António Fernando Cascais is an Assistant Professor at Universidade Nova de Lisboa. Coordinated the FCT R&D projects: Models and Practices of Communication of Science in Portugal (2004-2009) and History of Visual Culture of Medicine in Portugal (2009-2013). He organized the books: The virus-cinema: queer cinema and HIV / AIDS (Lisbon, 2018), Hospital Miguel Bombarda 1968 - Photographs by José Fontes (Documenta, 2016), Queer Film and Culture (Lisbon, 2014) Visual Medicine in Portugal (Unyleya, 2014), Indiscipline the theory (Fenda, 2004).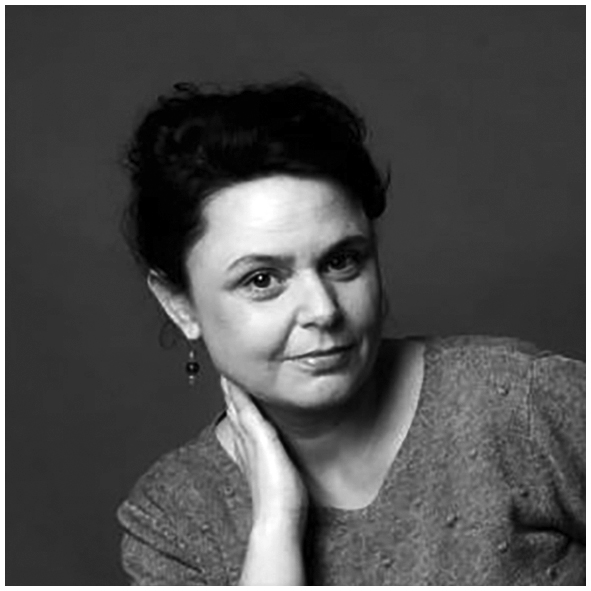 Joana Lobo Antunes
Joana Lobo Antunes coordinates the Office of Science Communication of ITQB, Universidade Nova de Lisboa, and is Assistant Professor at FCSH, Universidade Nova de Lisboa. She is a lecturer in Communication of Science and Social Networks for Scientists at the Doctoral School of Universidade Nova de Lisboa and is a researcher at INOVA Media Lab, Universidade Nova de Lisboa. Joana Lobo Antunes coordinates the radio program 90 Seconds of Science. She is the founder and President of SciComPT - Science and Technology Communication Network. She directed the Sintra's Living Science Center (2014-2016) and was a postdoc researcher in Science Communication (2012-2014).
João Carlos Correia
João Carlos Correia holds graduation, Ph.D. and habilitation from the University of Beira Interior, where he is an associate professor of Communication Sciences. He is Editor of Communication Studies (Indexed in Scopus); Leading Researcher for the Regional Media Laboratory and Incubator (2018-2021), member of the Research Unit Communication, Philosophy and Humanities and deputy Chair of the Political Communication Working Group of the Portuguese Society of Communication. His main interests are Political Communication, Network Activism, Local and Community Media and Critical Theory. His works are published in Portugal, Spain, Argentina, Brazil, Canada, the Netherlands and the United Kingdom.
José Azevedo
José Azevedo is Associate Professor in the Dept. of Sociology of the Faculty of Letters of Universidade do Porto, and PhD by the University of Cardiff and University of Minho (1995). He was Fulbright Scholar - University of Texas at Austin (2001) and Visiting Scholar at University of North Carolina - Chapel Hill (2004) supported by Gulbenkian Foundation and Luso-American Foundation. He coordinated several national and international research projects, highlighting the most recent ones: "Climate@edu.media: the use of digital media for teaching climate change." EEA grants University of Porto - University of Iceland (2014-2016) ; "Nutricience" digital promotion of nutritional literacy. EEA grants University of Porto - University Oslo (2014-2016): Roots and Wings: Glocalized Networks and Mobile Media Entrepreneurship in Austin and Lisbon. University of Porto - University of Texas at Austin; Art and Mobile Devices in Health Literacy: the prevention of obesity in adolescence. Gulbenkian Foundation. (2014); "Science 2.0". Compete. (2011-2013). José Azevedo participates in the direction of several scientific journals and is regularly a member of the evaluation boards of scholarships and projects (FCT, UT Austin Portugal, among others). He has experience in pedagogical innovation being the coordinator of the 1st MOOC of the University of Porto (2015), having also received the following awards: 2013 - National Award for the best Multimedia Content in Education with Science 2.0 Project, and Best Food Education Project at the National Food Awards with the Nutriscience Project.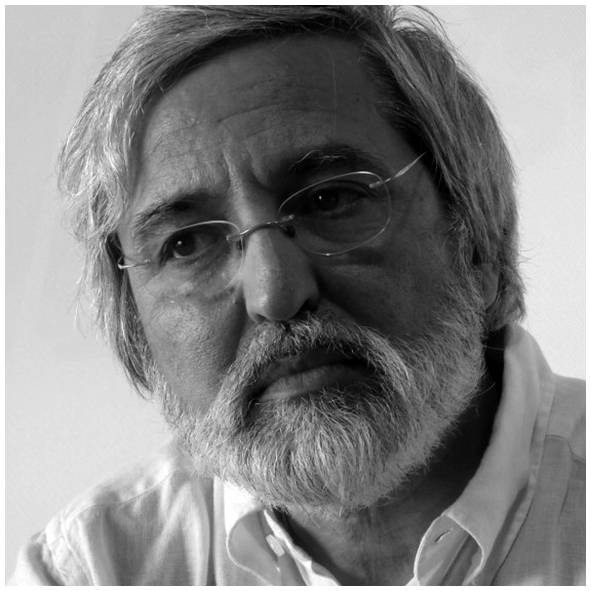 Moisés de Lemos Martins
Moisés de Lemos Martins is a Full Professor at the Department of Communication Sciences of the University of Minho. He is the head of Centro de Estudos de Comunicação e Sociedade (CECS), from Universidade do Minho, that he founded in 2001, and Director of the journals "Comunicação & Sociedade", and "Revista Lusófona de Estudos Culturais". He holds a PhD in Social Sciences (Sociology) from Strasbourgh University; and publishes in the domains of Sociology of Culture, Social Semiotics, Sociology of Communication, Intercultural Communication and Lusophone Studies. He directed the Institute of Social Sciences of the University of Minho (ICS); was President of Sopcom - Portuguese Association of Communication Sciences; of Lusocom - Federation of Lusophone Associations of Communication Sciences, and of Confibercom - Ibero-American Confederation of Scientific and Academic Communication Associations. Amons his works, the following stand out: "Crisis in the Castle of Culture", "From the Stars to the Screens", "Language, Truth and Power - Social Semiotic Essay", "For an Inverse Navigation - The Identity Discourse", "The Eye of God in the Salazarist Discourse", "Lusophony and Interculturality - Promise and Crossing".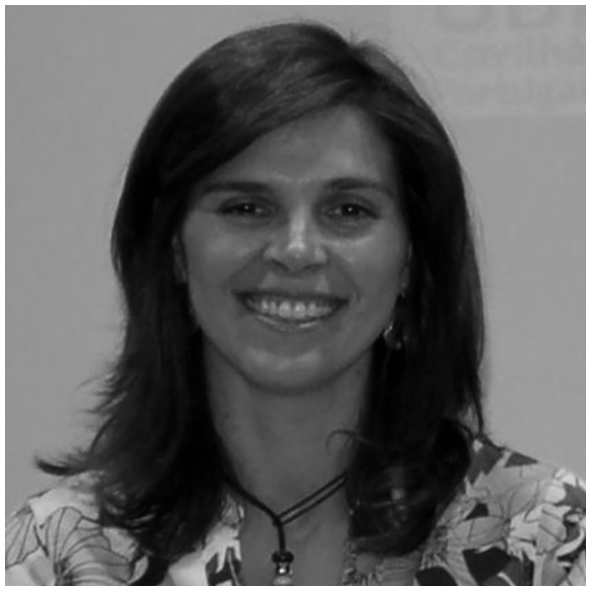 Sílvia Socorro
Sílvia Socorro has a PhD in Biological Sciences (2001) and has joined the University of Beira Interior (UBI) in 2002 as Assistant Professor. In 2013 has received the Habilitation degree in Biomedicine by UBI. Actually, is Associate Professor with Habilitation teaching in Biomedical Sciences (1st and 2nd cycles of studies), Medicine (Integrated Master and 3rd cycle of studies) and Pharmaceutical Sciences (3rd cycle of studies). She is the Director of the 3rd cycle of studies in Biomedicine, member of the Scientific and Pedagogic Councils of the Faculty of Health Sciences, and Vice-coordinator of the Health Sciences Research Centre (CICS-UBI). Sílvia Socorro leads a research group studying the endocrinology, metabolism, and carcinogenesis of reproductive tissues.